Viktoria Plzen 0-5 Real Madrid: Karim Benzema hits double in Champions League rout
Marko Arnautovic has hinted he may be ready to leave West Ham in order to chase his dream of playing Champions League football.
Speaking to Austrian newspaper Kurier while on international duty, Arnautovic said: "I'm 29 so that's the best age. It's clear that I want to compete with the best players. But in this affair I totally trust my brother."
Sky Sports News understands West Ham have no intention of selling Arnautovic and he is valued as a pivotal player.
But Arnautovic's brother, Danijel, is his agent and refused to rule out a move away from east London.
"He's already playing in the Premier League and that's where the best players are. But for a player like Marko this cannot be the end," he said.
"He's a big part of West Ham's team but I think it's possible to tease out more of him. For that to happen, he has to play for a top team.
"Marko is ready for the next step. A player like him should not play against relegation. He should play for the international spots.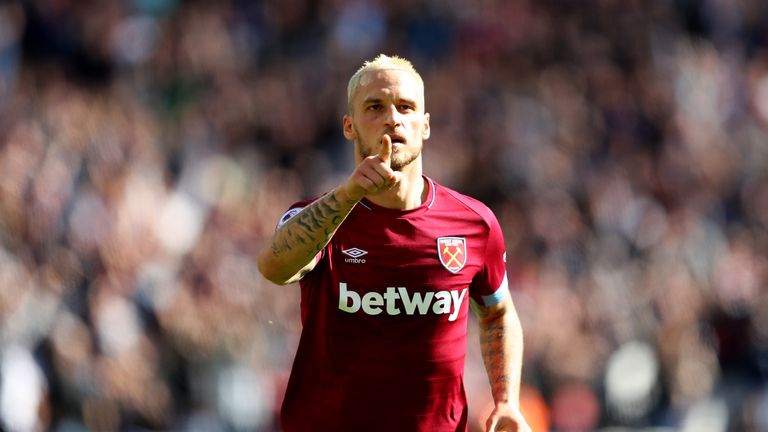 "Marko is really enjoying playing for West Ham. He loves that club and the fans. But there is still that feeling, that this cannot be the end. And everybody should understand that."
Asked whether Marko could leave in January his brother responded: "That's possible. It was already very, very close this last summer."
Arnautovic was strongly linked with a move to Manchester United during the summer transfer window.
Arnautovic joined West Ham from Stoke for £25m in the summer of 2017 and has become a fan favourite at the London Stadium, scoring 11 Premier League goals last season and five already this season.
YOU MAY ALSO LIKE